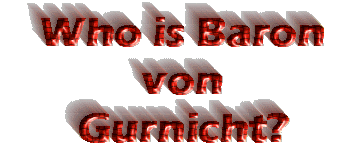 We live in a rainbow of Chaos
Paul Cezanne
Hey, Stranger!
Welcome to my Place!
First check if I am on-line. You may want to talk to me. I'm sure that I am able to answer any of your questions.
Who am I? Well, that is a question I am struggling to find an answer. Almost all the time I feel like several generations join my senses, multiplied by the power of time. Some how I always knew how should I live in my life, and what to do under circumstances that never give you logical solution. Doing such and such things intuitively in the most cases I acted correct and on the right time. Realizing that is not about me, and the REAL ME would love to do something different (even opposite). The Power Of My Ancestors is forcing me to act THAT way though. It sounds like insanity, but the only explanation I can find to all these events is that things have been filling my life drop by drop.
The strong feeling of connection with my past (read "past generations") and future is so strong that it almost abolished the sense of real time. The Present is Nothing (Gurnicht!). It is just a quick moment of Time (if moment has a measure whatsoever) between the Past and the Future and dividing them. Gurnicht doesn't have a time dimension.
Gurnicht exists in the past memories and the future dreams. His Dreams are always happy and fulfilled with enjoyment and romanticism. His past memories are very often bitter however.
Gurnicht created entire worlds as a combination of his dreams and past experiences. It's only a place where he lives.
It doesn't mean that he is kind of hermit. Meantime he doesn't feel comfortable when he is passing volens nolens through the Present Time, because HE IS THE PRESENT TIME. As soon he is done with Realty, he is bustling to come beck to his Kingdome.
You, stranger, are about to enter there. Gurnicht created his web from Circles made of the Past and the Future. He loves visit them time to time. Sometimes the Present Reality ruins his world. intruding and destroying the Gurnichts' web. But he, like a spider, repares the breach and returns back to his journey.
This is his first experience of inviting strangers to Gurnicht' place.
You are welcome! If you like to be here you can stay as long as you want. Maybe sometime you will meet Gurnicht himself...Talk to him, don't be shy.
If you don't fell comfortable being here, just leave the Gurnicht Kingdom right here with no prepossessions.
To get better access to all circles you may need
| | | | |
| --- | --- | --- | --- |
| | | | Gurnich Copyright, 1998 |